My new book, The Far Shore: Indie Games, Superbrothers, and the Making of JETT, is officially out in Canada today. (It comes out everywhere else on November 30th.)
It's a book about independent videogames (and one independent videogame in particular) in the broader context of the independent arts. And, fittingly, it was published by an indie press — a legendary one, Coach House.
Because Coach House is an indie — and because they actually print their own books — and because I live a fifteen minute walk from the Coach House, and my office is around the corner… I actually got to see how it was made. (Indeed, I got to bind and trim a few copies myself!)
Here is the Coach House, in all its glory. Literally a coach house (like, a Victorian-era garage: the place to keep your horses) in bpNichol Lane, an alley on the campus of the University of Toronto, about a three minute walk from where I work.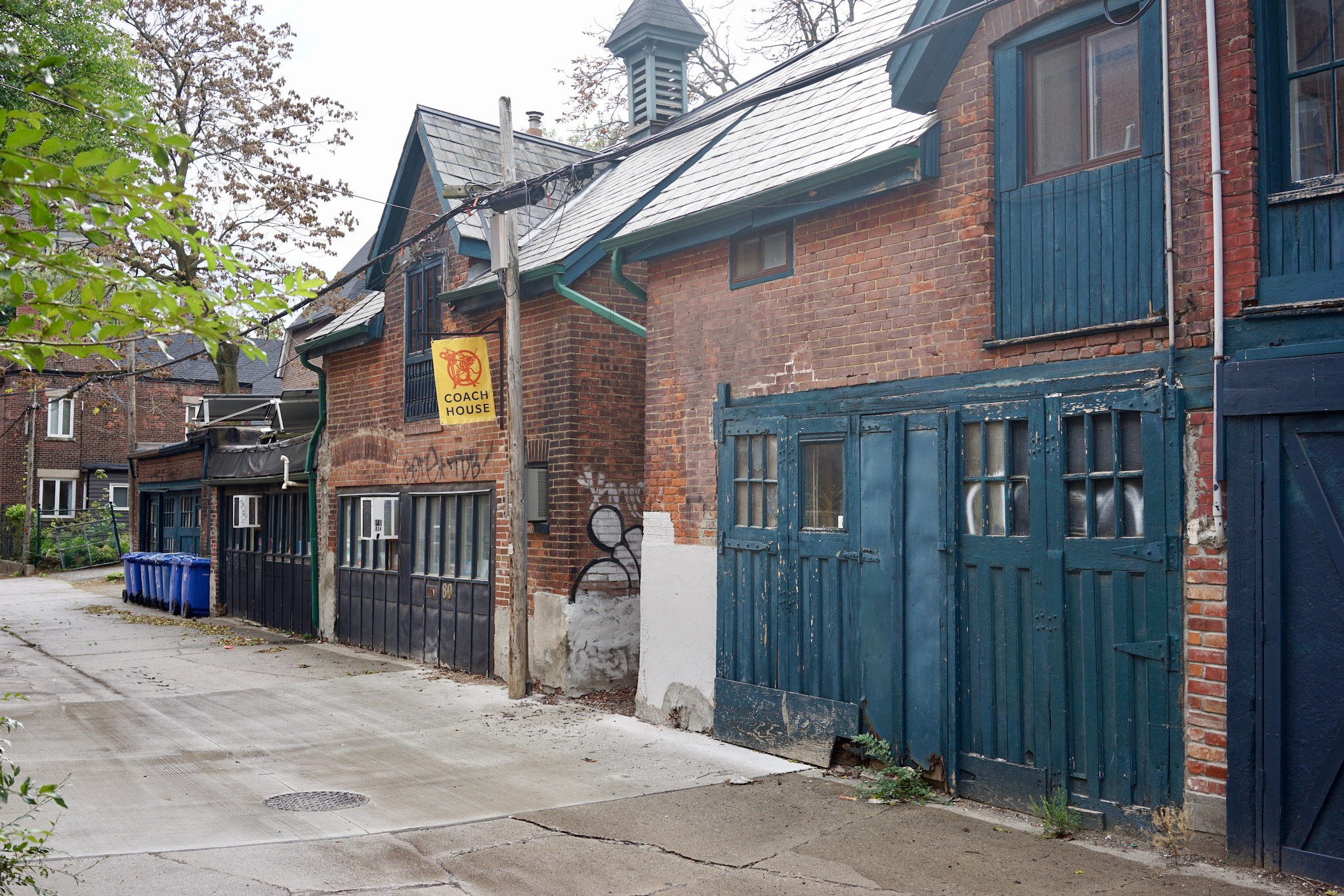 In the case of this book, publishing with an indie wasn't only a fitting or personally satisfying or cool choice. It was also literally the only way that this book could have been made.
The book industry is in the midst of a huge supply-side disruption. Most notably, there is a big paper shortage. This would have caused a huge, possibly fatal headache for The Far Shore, which we always intended to turn around quickly, so that it followed the release of the game as quickly as humanly possible.
Given that the big presses are having to wait until March or April to print their current titles, I could easily have found myself with a book that was stale before it was even out. But not with Coach House — who are not only a publisher, and not only a printer… but a publisher/printer with a massive stock of their own paper!
Now let's reverse perspective from the photo above, looking out from that window into the alley.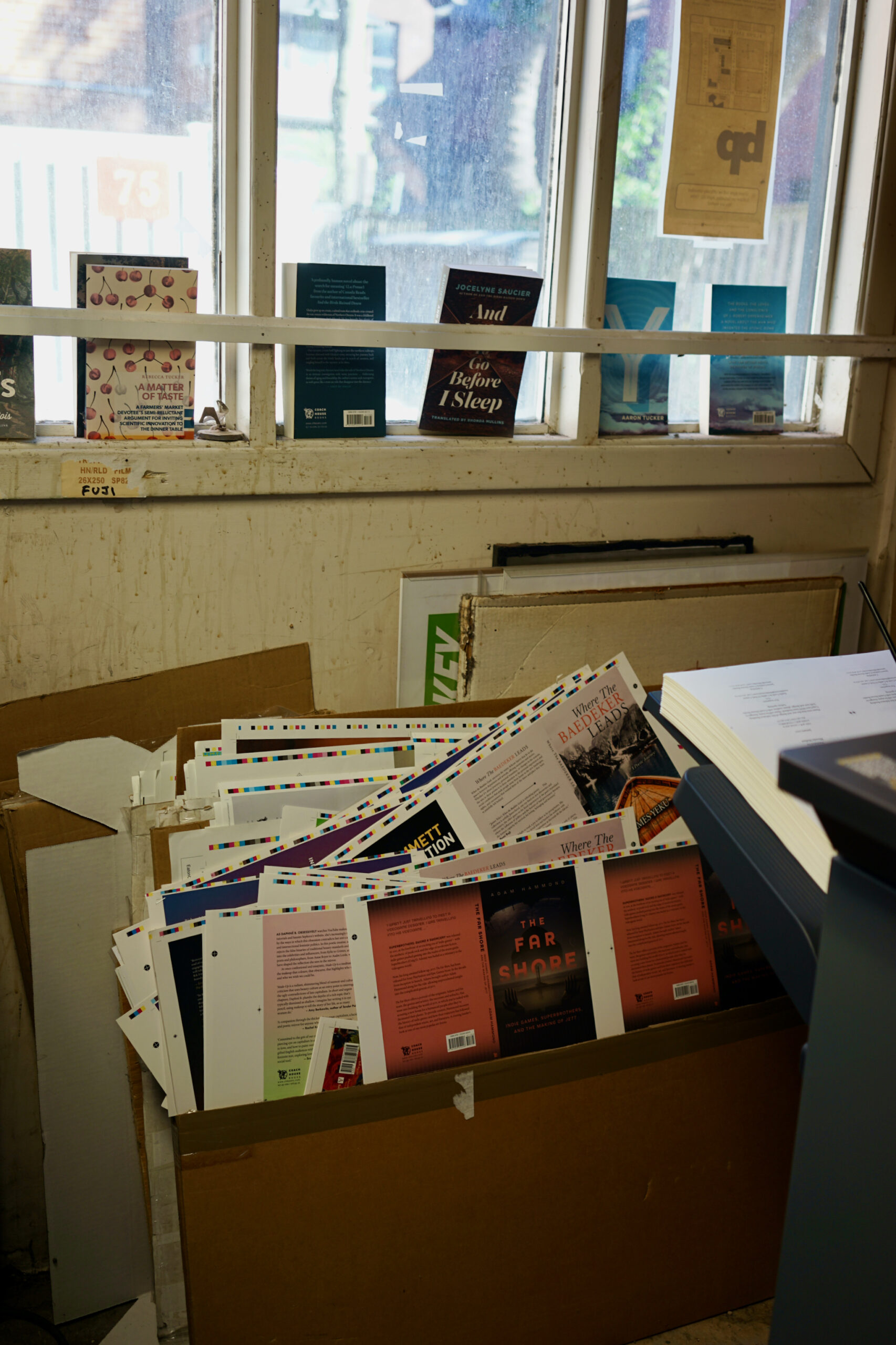 Entering the front door, there it is, the printing press that provides Coach House with its logo (nope, it's not a squid). And to the right, a big stack of boxes of my book.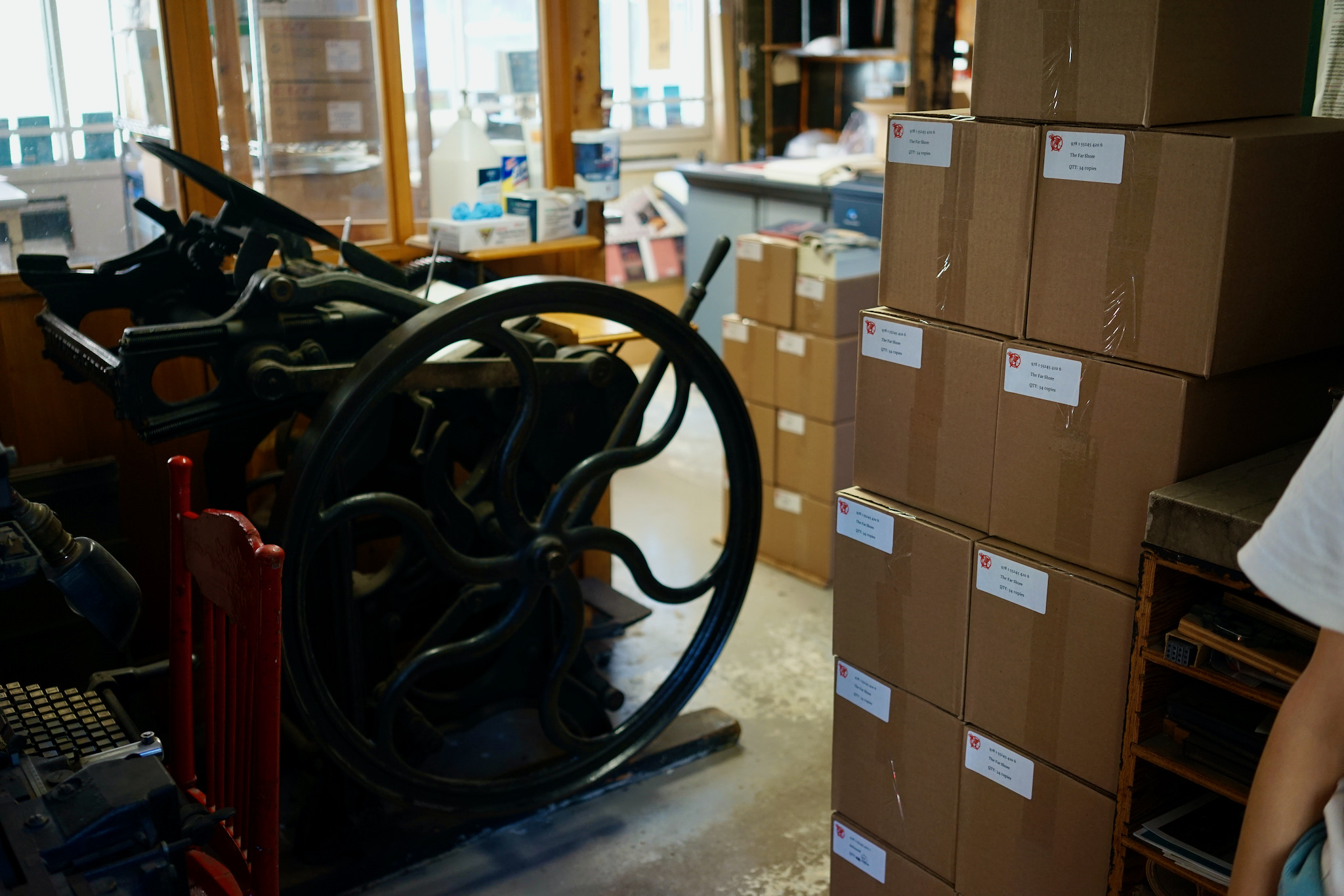 In the Coach House, work is being done. My book is being made.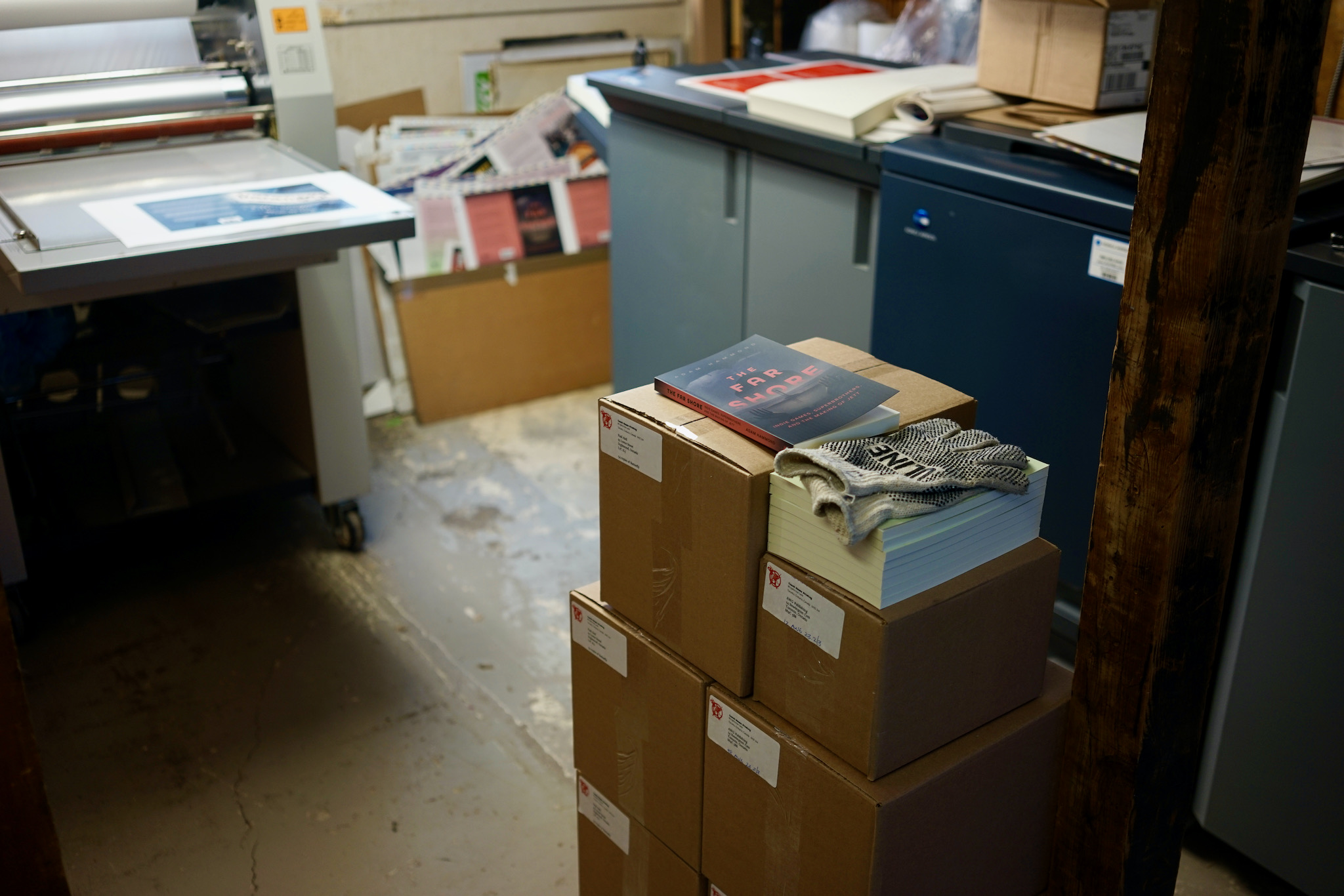 Let's have a look at how.
Step one: grab some of that paper I mentioned, Coach House Zephyr, manufactured in Saint-Jérôme, Québec. This massive stack is the envy of the global publishing industry…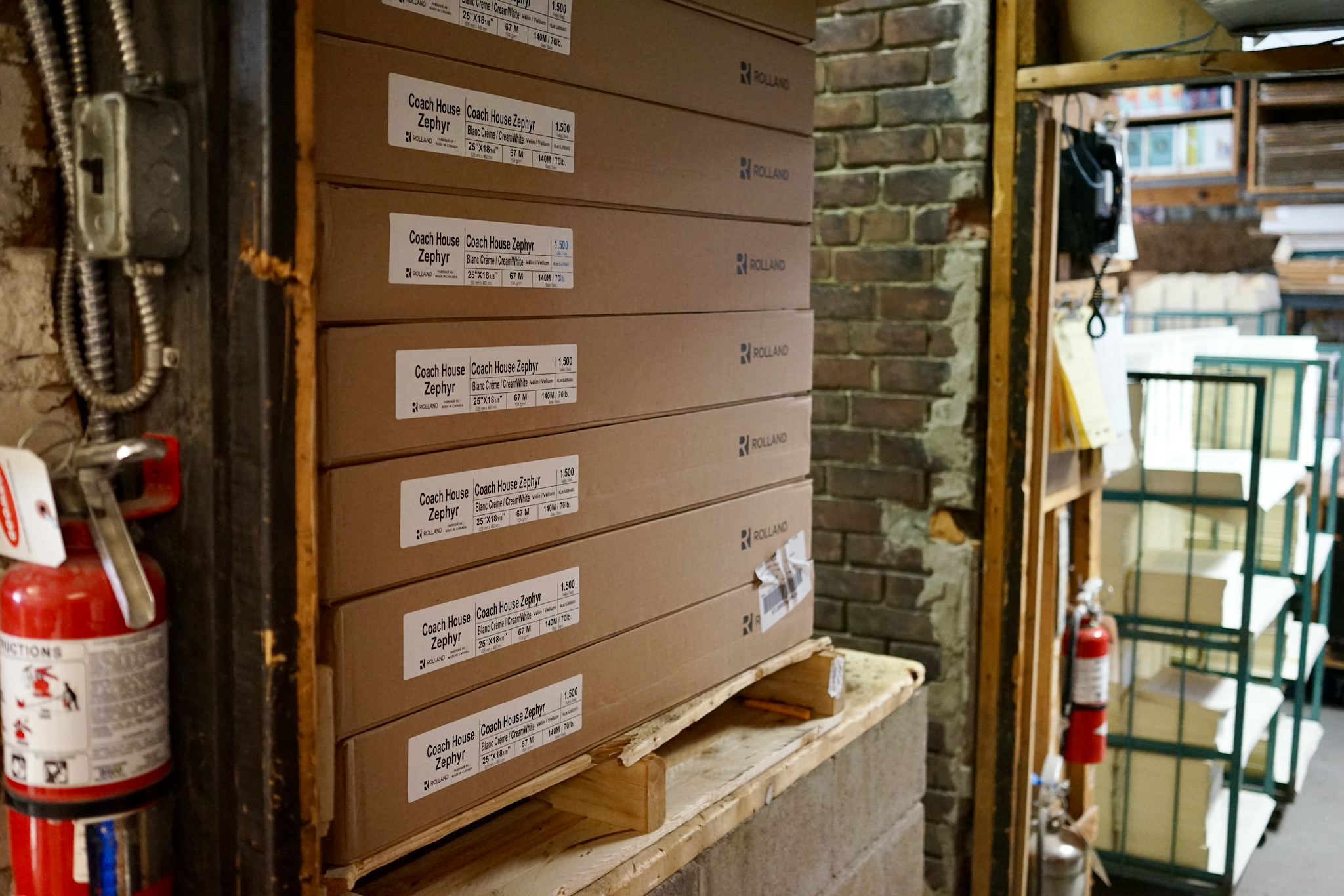 Then it's time to print it. Here's the magic happening: vegetable-based ink printed onto bespoke paper on a 1973 Heidelberg KORD offset litho press.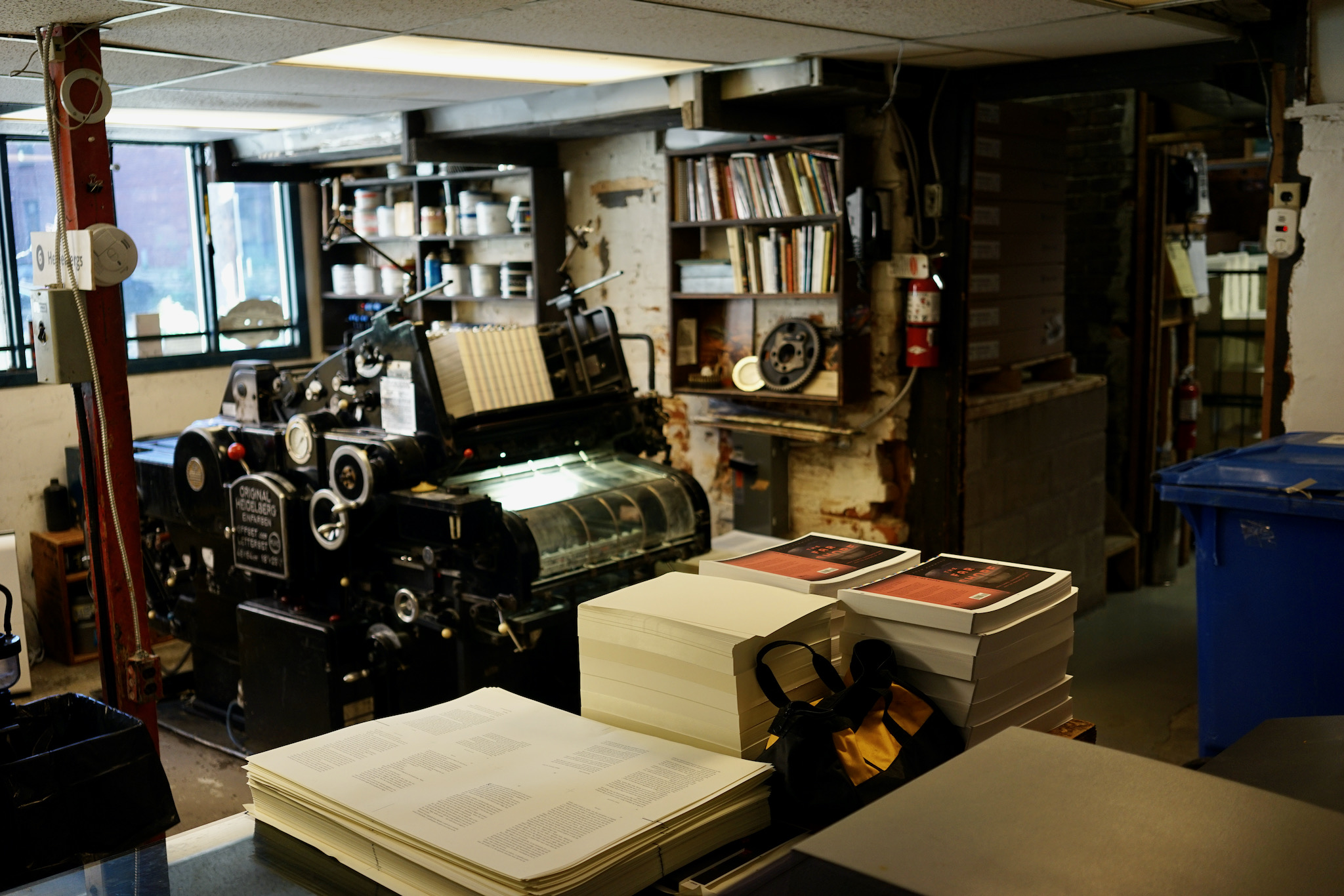 This leaves you with lots and lots of… leaves. Which are then folded on a Baumfolder and gathered by hand.
Resulting in picturesque stacks like the following.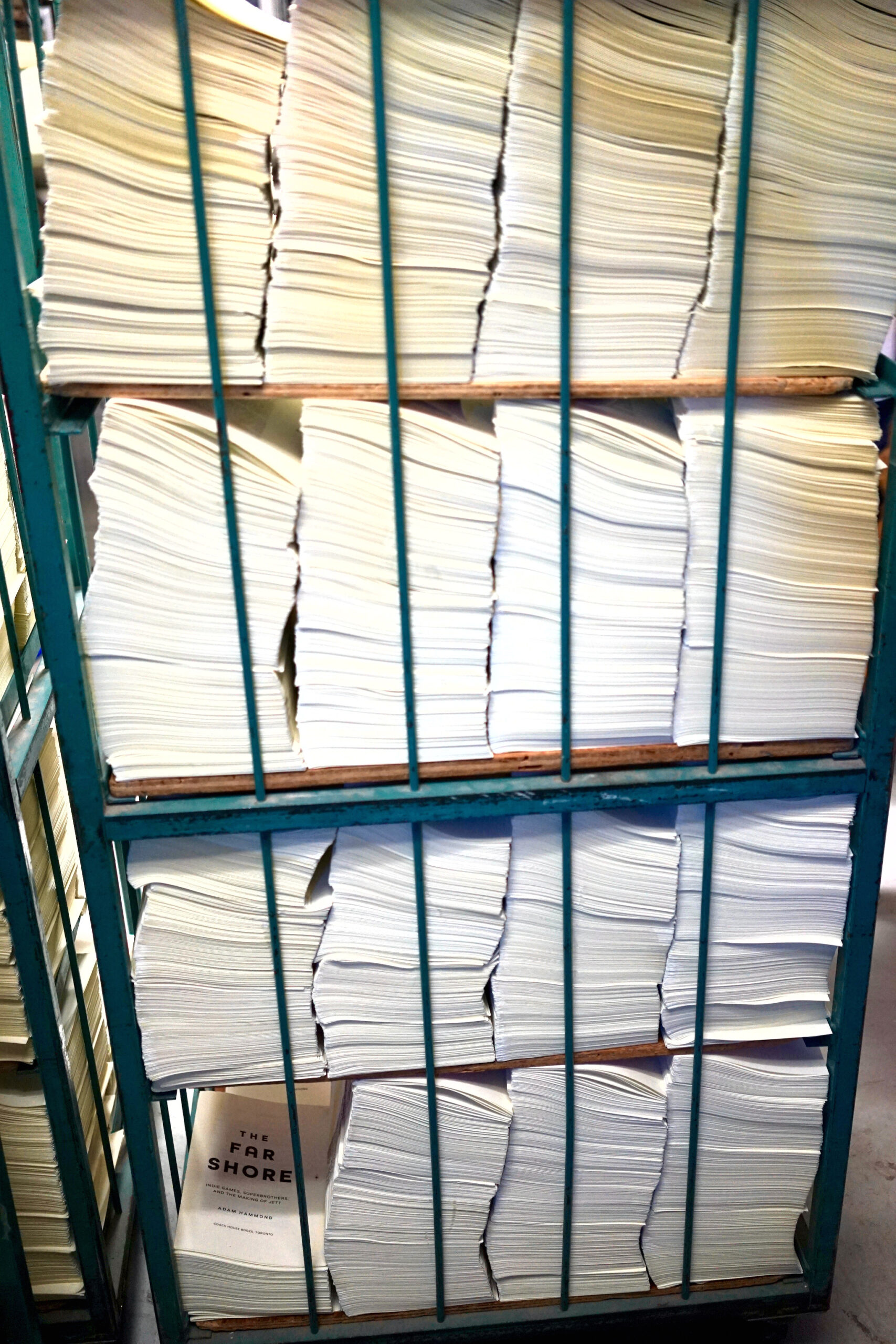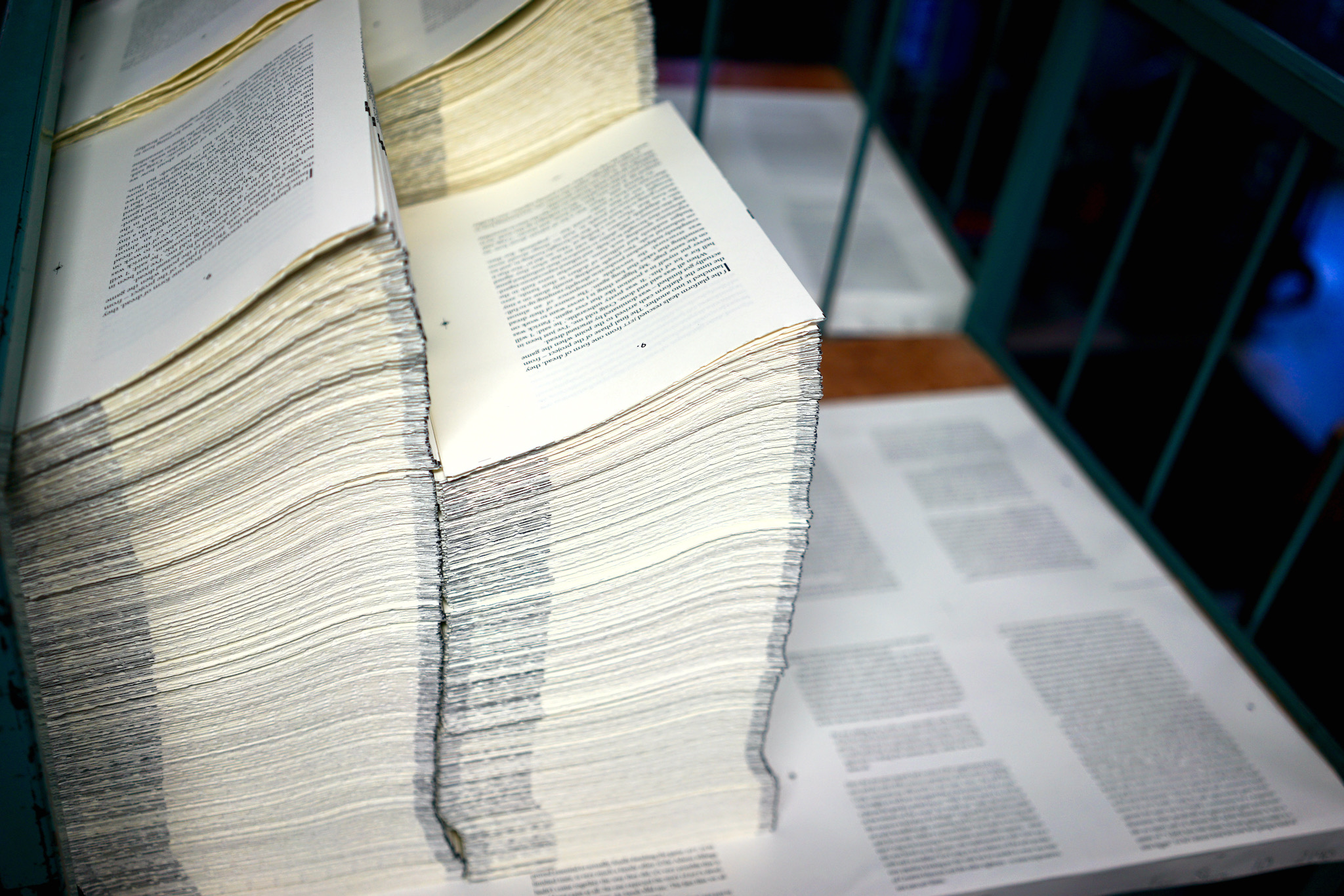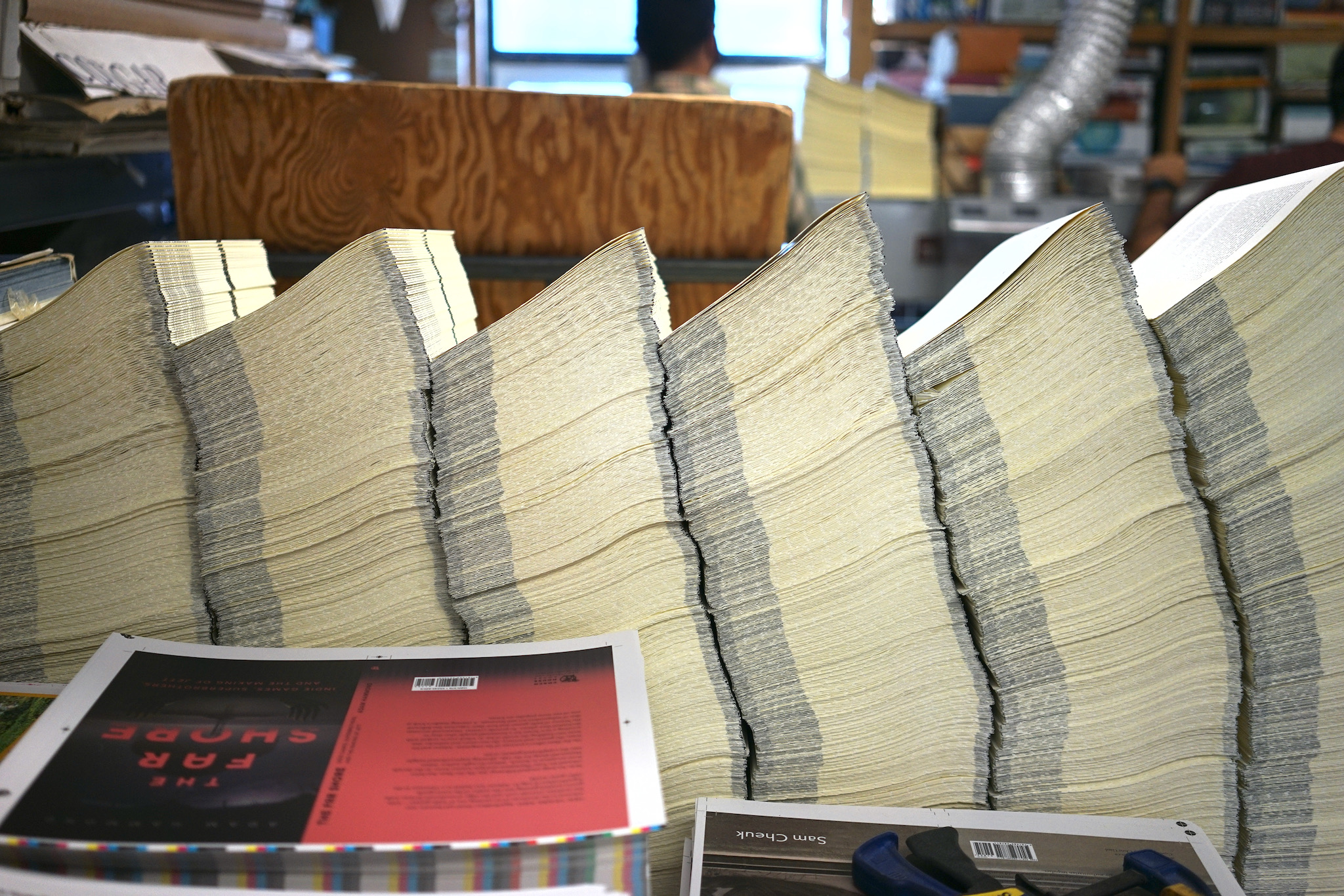 And of course, covers.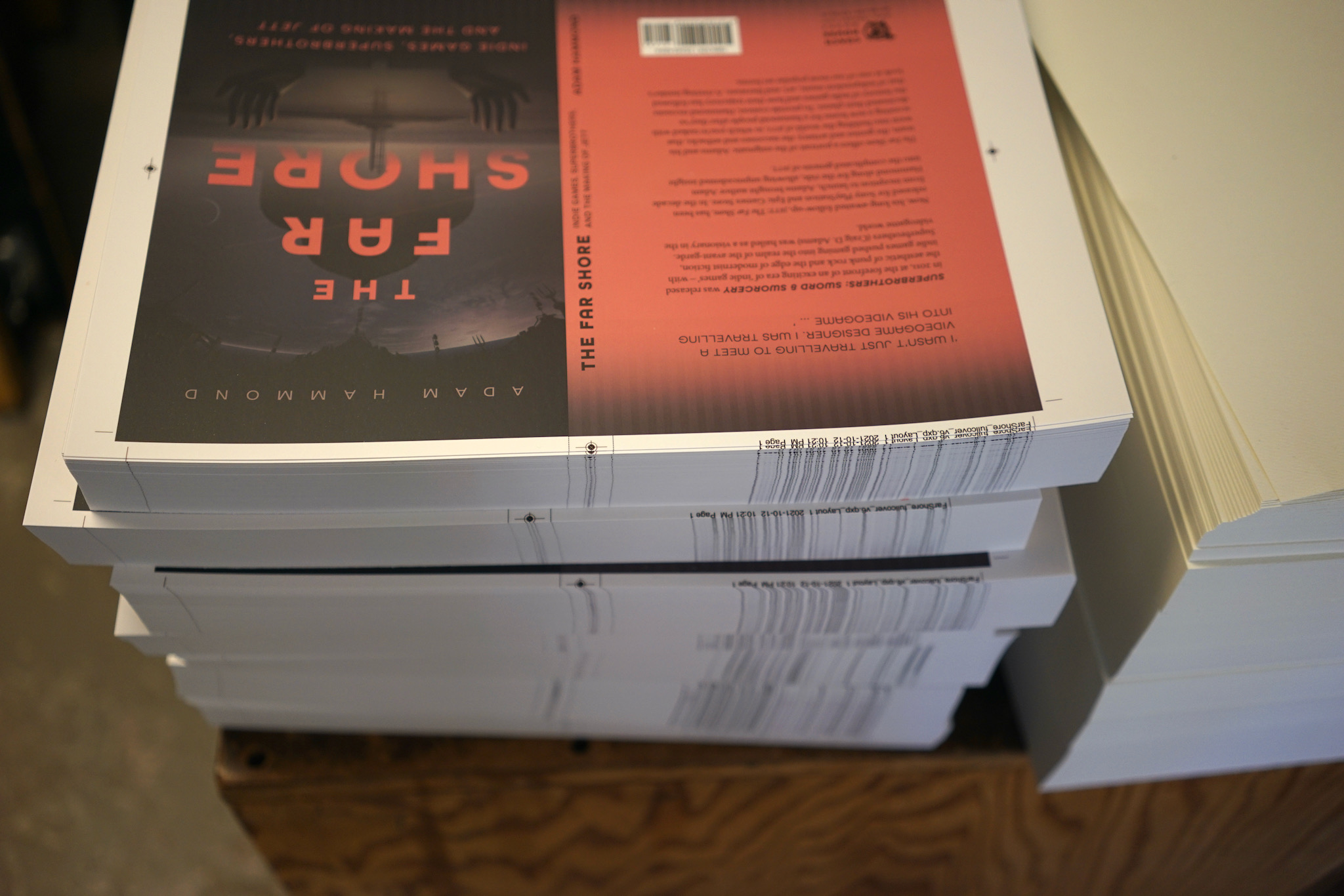 Now it's time to glue the pages (in the right order!) to the covers. Off to the Sulby Auto-Minabinda for binding.
(Captured in somewhat more atmospheric form here.)
What you have now is pretty much the book.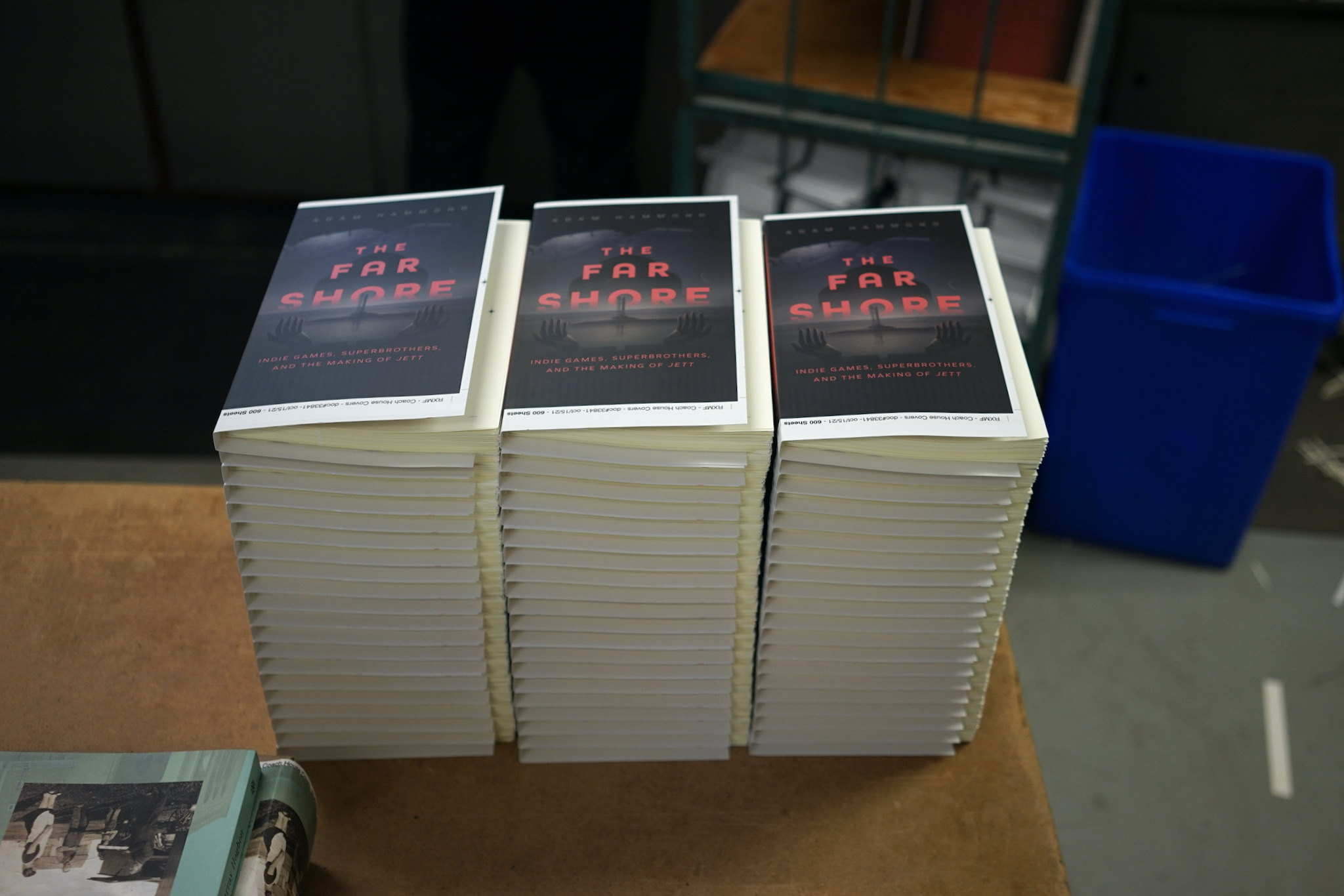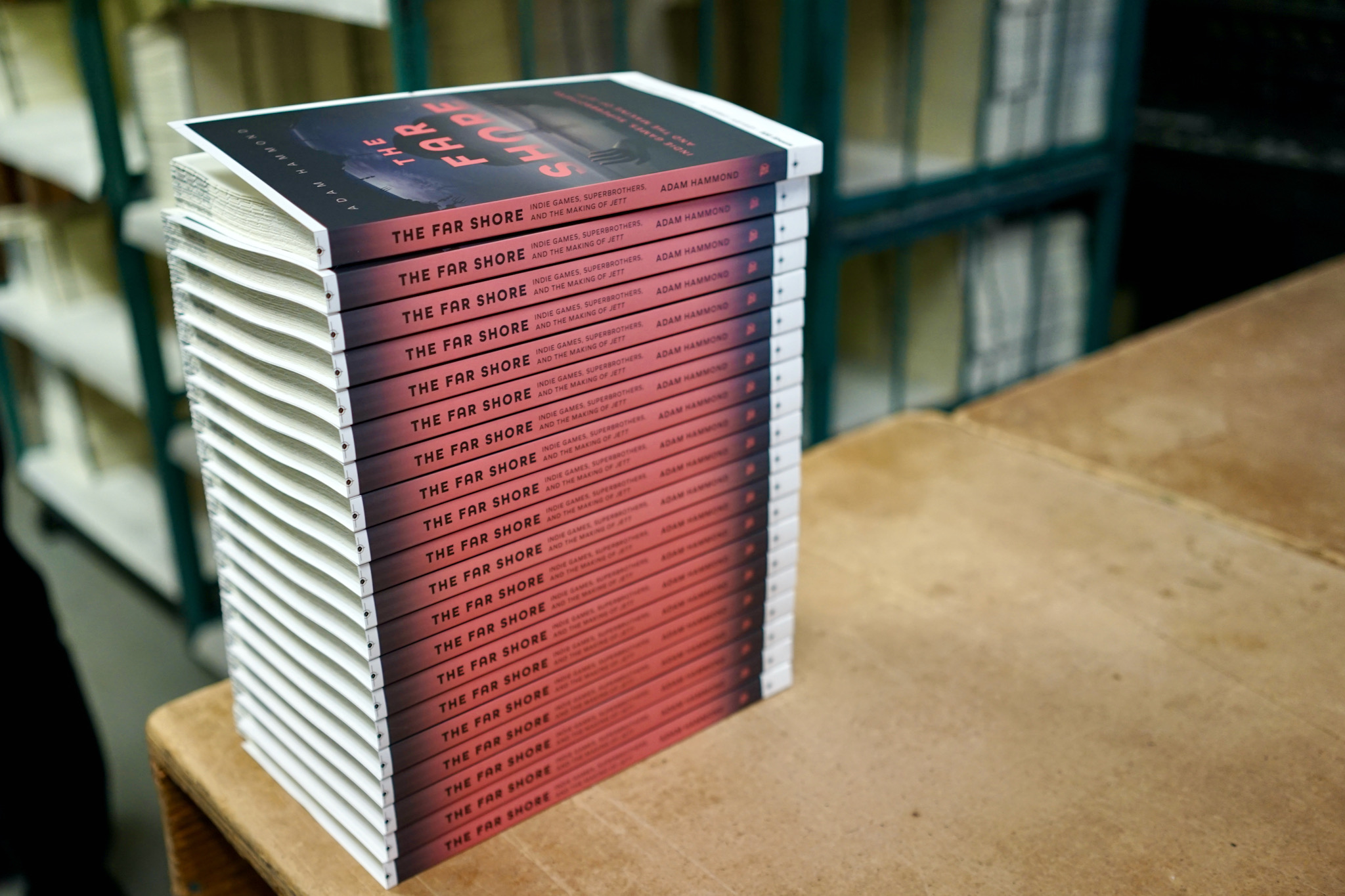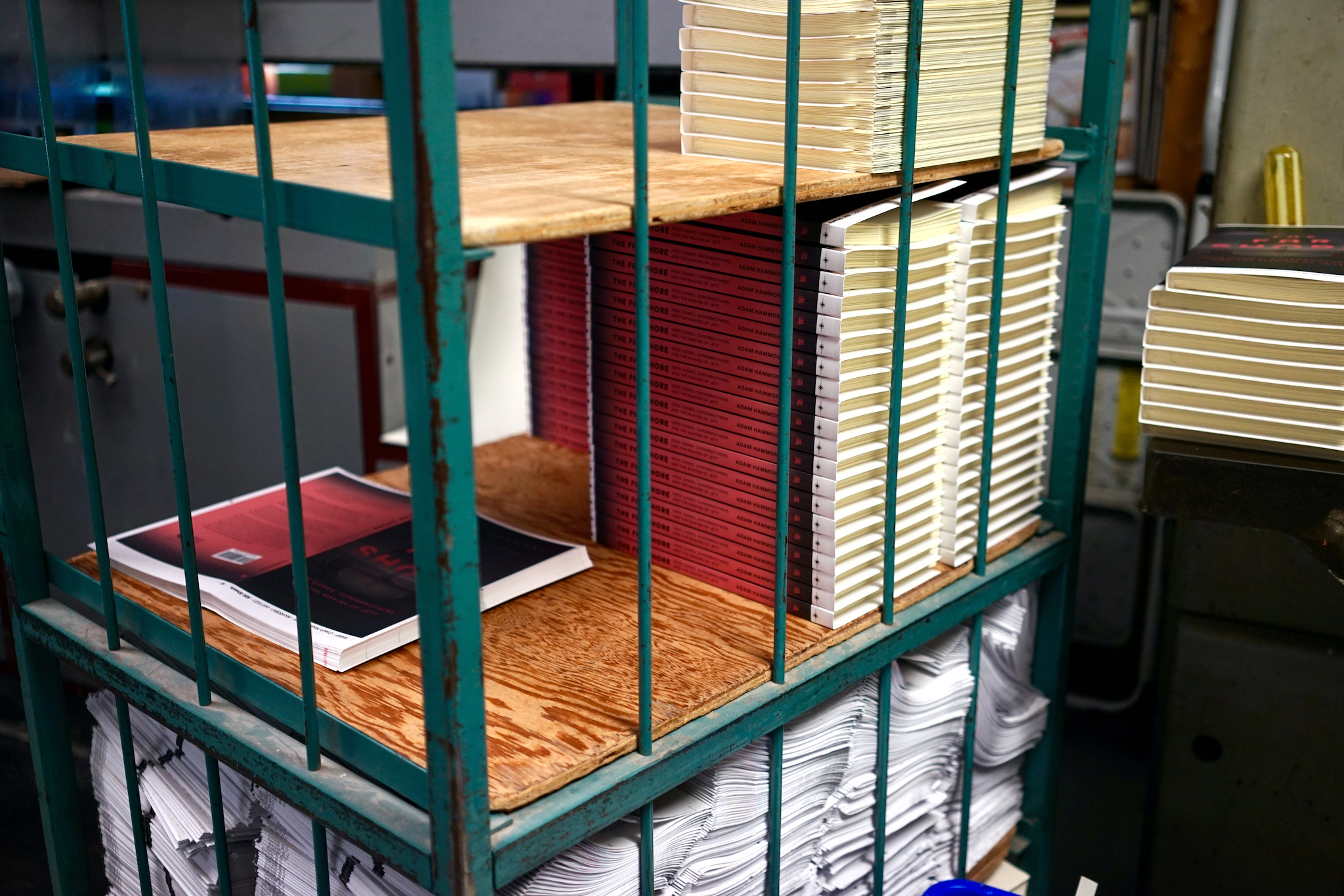 It just needs some trimming. This happens on a Polar-Mohr Eltromat 72 single-knife cutter.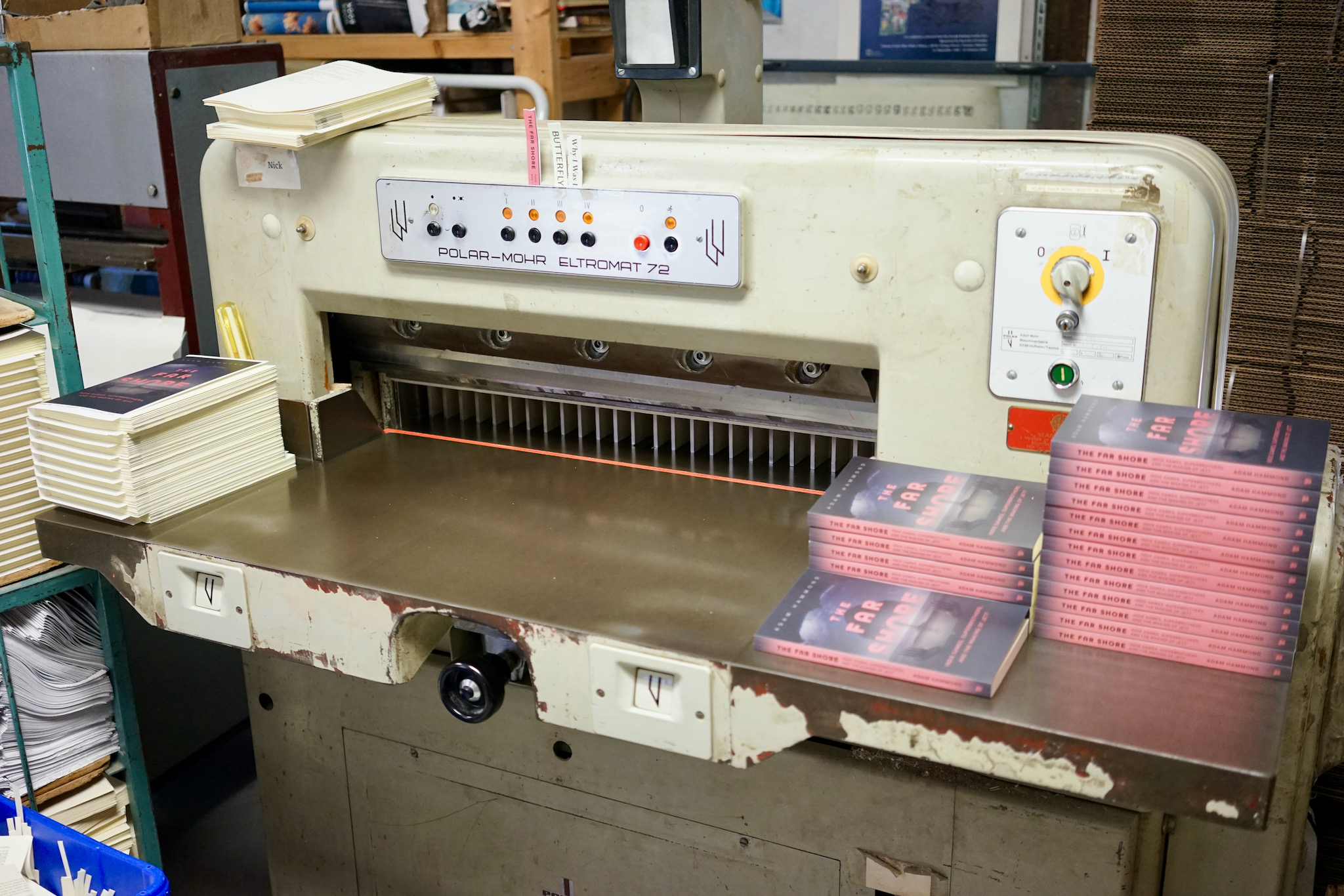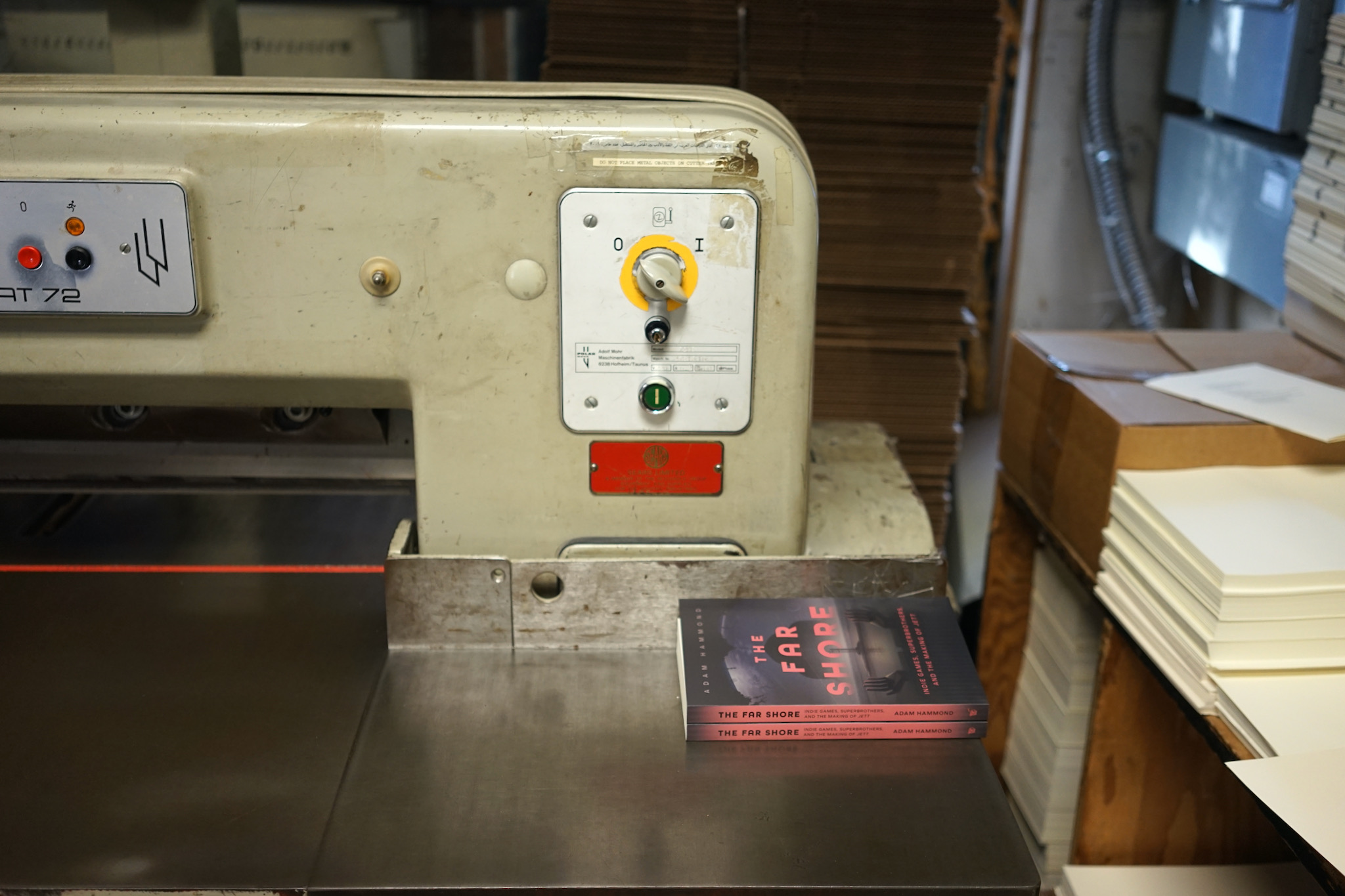 Then the book is done and it's time to ship it out! For which, labels are handy. (And really, the minimum you're going to want is 34 copies.)